An AI-powered business model refers to a business model that leverages artificial intelligence (AI) technologies to create, deliver, and capture value. This means that AI is integral to the company's operations, processes, and services or products.
Some examples of AI-powered business models include:
1. Personalized recommendations: AI algorithms can analyze customer data and behavior to provide personalized recommendations for products or services. Companies like Amazon, Netflix, and Spotify use this business model.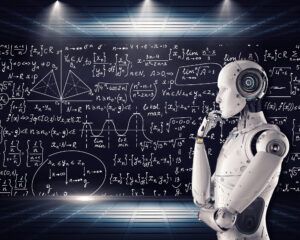 2. Predictive analytics: AI can help businesses predict future trends and outcomes, allowing them to make data-driven decisions. This model is used in finance, healthcare, and marketing industries.
3. Autonomous systems: AI-powered autonomous systems can be used in industries like manufacturing and transportation to improve efficiency and reduce costs.
4. Natural language processing: AI-powered natural language processing can be used to improve customer service through chatbots and virtual assistants.
5. Fraud detection: AI algorithms can analyze transactional data to detect and prevent fraud. Financial institutions, e-commerce companies, and other industries use this model.
Overall, an AI-powered business model can help companies gain a competitive advantage by improving efficiency, reducing costs, and creating new revenue streams.